When Narges was an infant, her mother noticed  she would become blue when eating or crying. She took her to several doctors throughout Iraq, but nobody could give them any answers. Finally a doctor told them that Narges had a heart defect, but nothing could be done in Iraq to help her. They were encouraged to find help outside the country.
At one year of age, Narges' parents used all their money to take her to India for medical treatment. Here she was finally given a proper diagnosis. She was born with a complex heart defect, single ventricle with mitral atresia. Even in India, Narges was deemed inoperable.
For years, her family watched their beautiful daughter remain blue and ill, which progressively worsened over the years. Narges' parents took her to several hospitals in Iraq, hoping that someone could help their daughter. Through the strife of war in their country, Narges' mother never lost hope. She persevered in her search for a heart surgeon that would take her daughter's case. Finally, she saw an advertisement from Al-Amal Hospital in Nasiriyah Iraq that announced the arrival of an International pediatric cardiac team that was offering heart surgeries.
Dr Novick met Narges in clinic at Al-Amal Hospital in October 2017. At that time, Narges' blood oxygen levels were only 70%. Her heart was severely enlarged and the improper circulation of blood inside her heart had been causing lung damage for years. Dr Novick prescribed medication to help lessen some of the damage and requested that Narges return to the hospital for evaluation when our team returned the following month.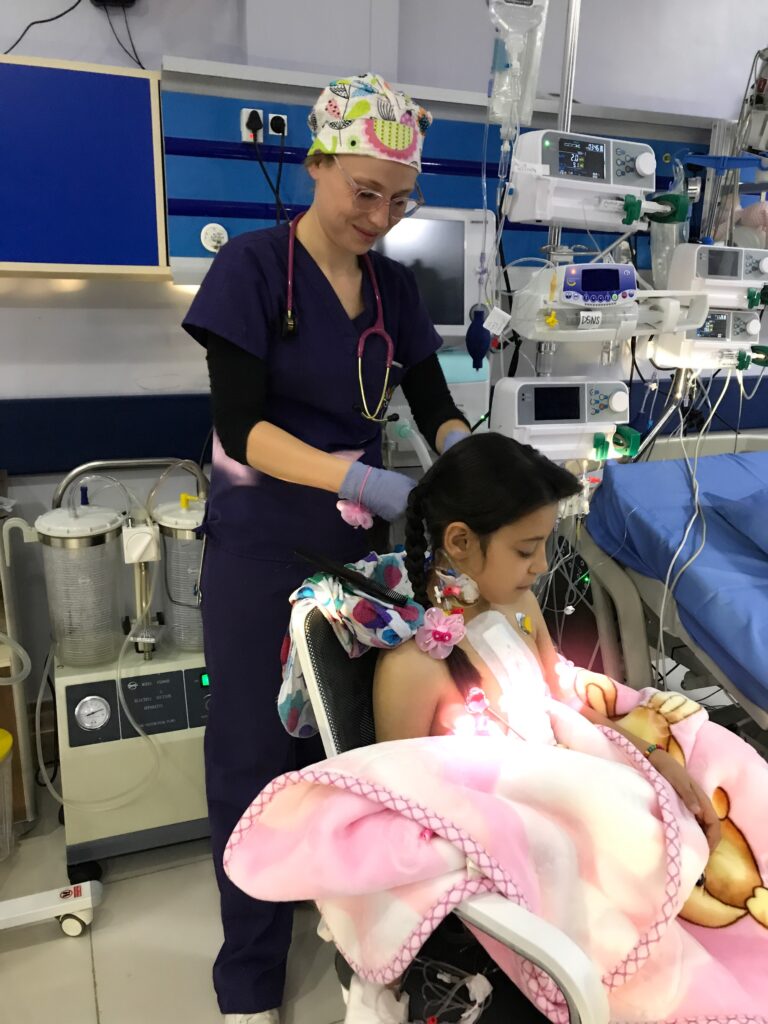 In November, Narges and her family returned to Al-Amal Hospital to met with our team. Narges' heart was still severely enlarged and her only option was a palliative surgery that would prevent further lung damage. The hope was that this surgery would improve her quality of life. Dr Humberto Rodriguez performed this surgery and Narges recovered quickly in the ICU. Our team was impressed by her determination, asking to get out of bed the day after her surgery. She wanted to get cleaned up and loved having her hair brushed and braided by nurse Emily. We witnessed the fight inside this young girl, and we understood where she gained her strength from, her mother.
Narges' mother emotionally described how difficult it was to watch her daughter struggle to breathe, and how she fought to find proper treatment. Both of her parents really understood the severity of their Narges' heart disease. They were so thankful to our team for offering her this chance to simply have more time in life.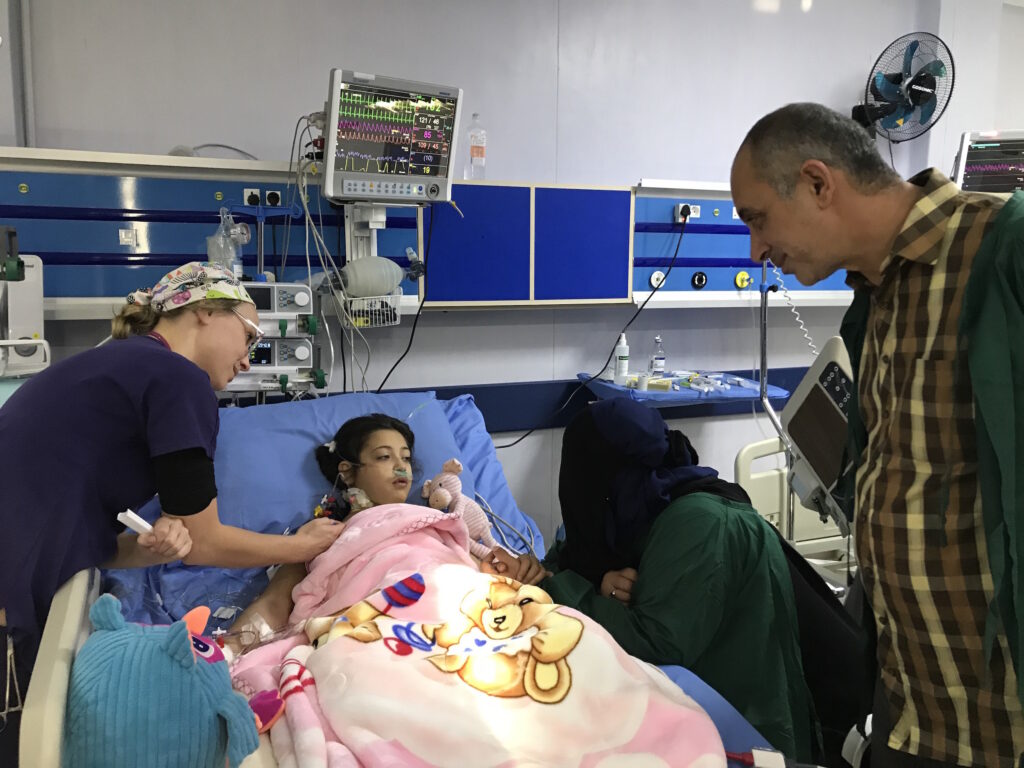 Sometimes, we cannot completely repair a child's heart, especially those children who have lived for many years with complex defects. This is why we aim to educate cardiologists and pediatricians to diagnose and plan treatment for these children when they are young. For now, Narges will continue to go to school and spend time with her family. This gift of time is what matters most to the families who are barely grasping at hope.