Ali is getting so big!
We met Ali for the first time last November, when he received heart surgery near his home in Libya. Ali had a rough recovery. He was so sick, there were days we wondered if he'd survive
But Ali did survive, and he continues to grow.
One of the bonuses of returning to Libya several times a year is seeing kids from our previous surgical missions. It was great to see Ali's family in April. It was even better to see Ali's family this week—taller and stronger than ever! His parents are diligent about getting Ali in for a checkup every time our medical team is in town. His mom showed us a picture of Ali's new baby sister on her phone. It was the kind of normal, beautiful visit you have with friends you haven't seen for a few months.
This is the amazing transformation that our donors make possible.
The donations that helped Ali get his lifesaving heart surgery last year, didn't have just a one-time impact. Those gifts transform every single of Ali's life.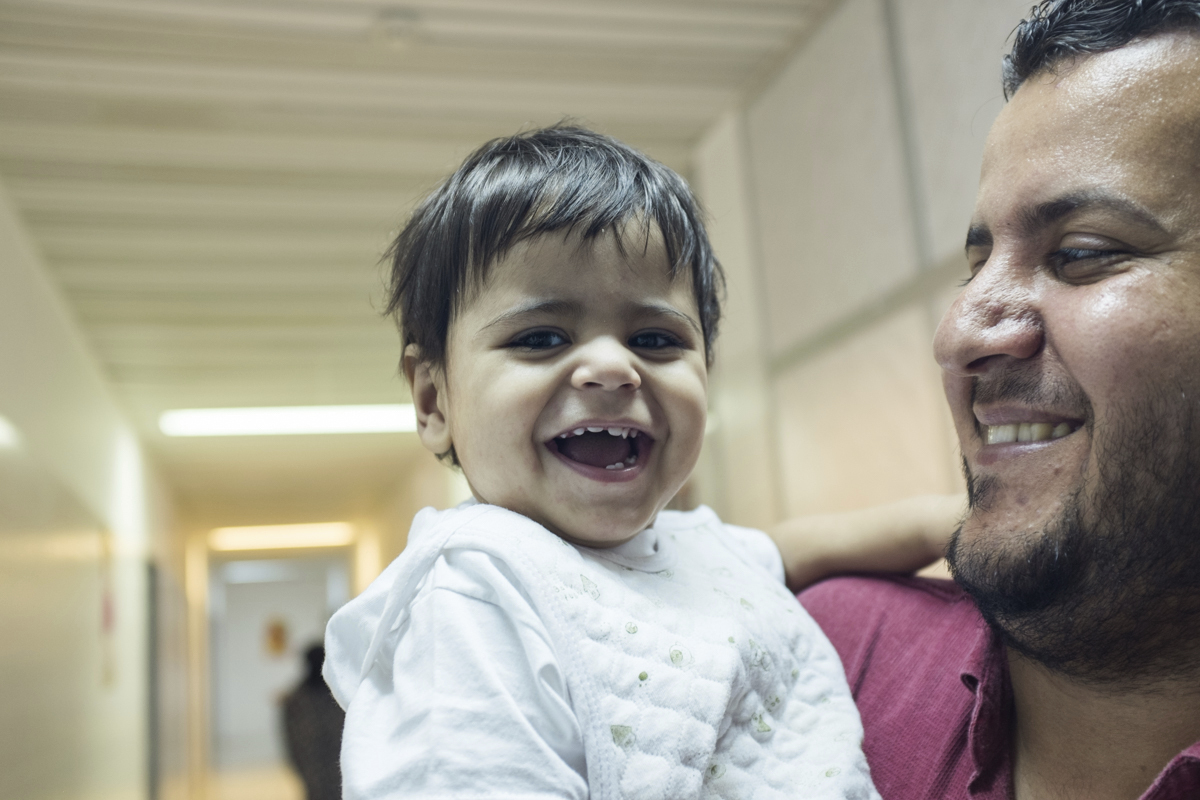 Ali's dad was given the joy of seeing his son break into a HUGE smile every time he goes into his father's arms.
Ali's mom was given the chance to watch her son grow into the spitting image of his father.
Every single day, in countless ways, donations multiply into new smiles and childhood milestones.
Ali's family—they're still so grateful!