Novick Cardiac Alliance worked at Hospital del Nino's Dr. Francisco Ycaza Bustamante in Guayaquil, Ecuador April 28 – May 12, 2018. This was the first time our team returned to Hospital del Nino since 2014. This trip was made possible by the generous donations from our partners "With Every Heartbeat, the Fialeny Foundation" and support from Ecuadorian charity "Fundacion El Cielo Para Los Ninos."  Our team consisted of 17 medical volunteers from 12 different centers in the USA and Argentina.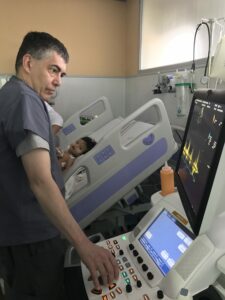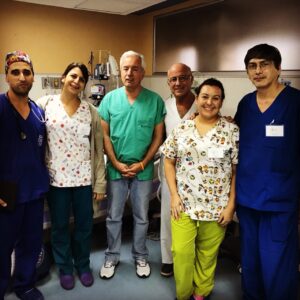 Over the two week trip, NCA Cardiologist Dr Mark Gellat evaluated nearly 70 children, performing echocardiograms and assessing these children for heart defects. Led by NCA pediatric heart surgeon Dr Marcelo Cardarelli, fifteen children received life-saving heart surgery in 8 days of operation. We were pleased to discover that the local team in Guayaquil had been continuing their education and teaching new staff skills to become more competent in pediatric cardiac care and surgery. The local surgeon Dr Hernan Montero has been operating in the absence of visiting teams and the ICU has been led by Venezuelan Intensivist Ricardo Briceno. Each morning during patient rounds, Dr Briceno quizzes nurses and new doctors about a specific defect or complication in order to expand their critical thinking skills.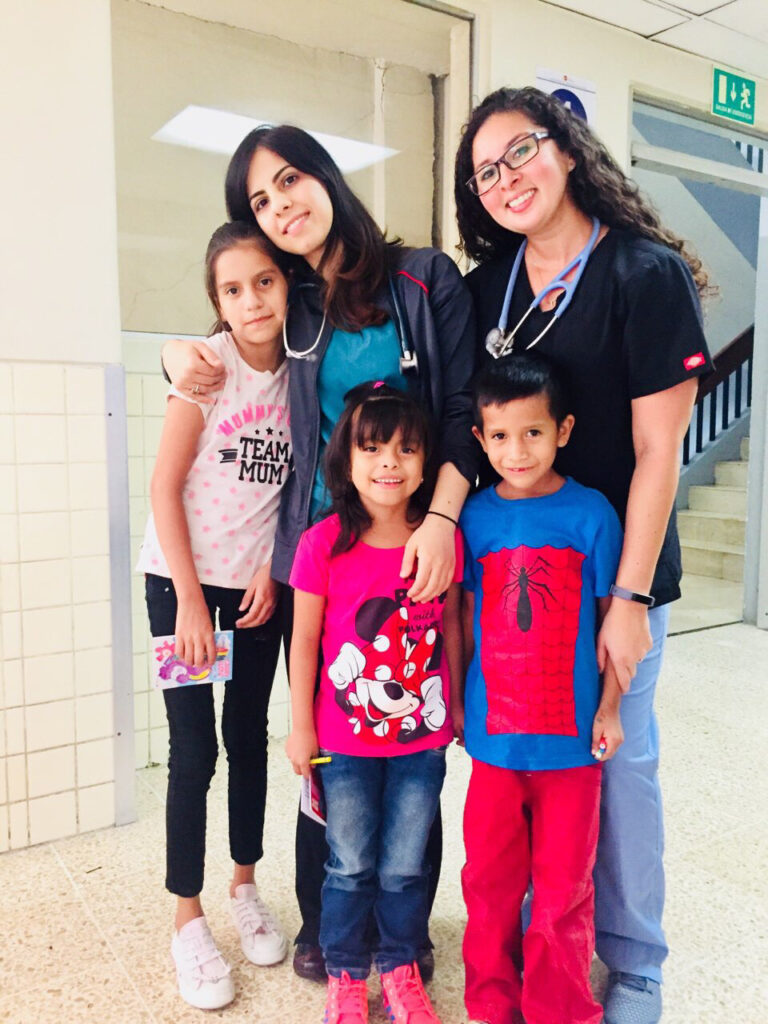 The ICU team was led by PICU nurse educators Farzana Shah and Roslyn Rivera. Our ICU physicians and nurses provided 24 hour care for these children before and after surgery the entire two weeks. Many of the children were discharged from the hospital within 48 hours of surgery. The majority of the children we operated during this trip were between 5-12 years old, with simple heart defects that require surgery in order for them to survive into adulthood. These children have been on a waiting list for surgery for several years, but there are not enough surgeons in Ecuador to provide surgery. The babies born with more complex heart defects are often not as lucky. Complex heart defects require early intervention for babies to survive to age one. Our trip to Guayaquil helped enhance the medical skills of the surgeons, doctors, and nurses so they can continue to provide treatment for children with heart disease in their country.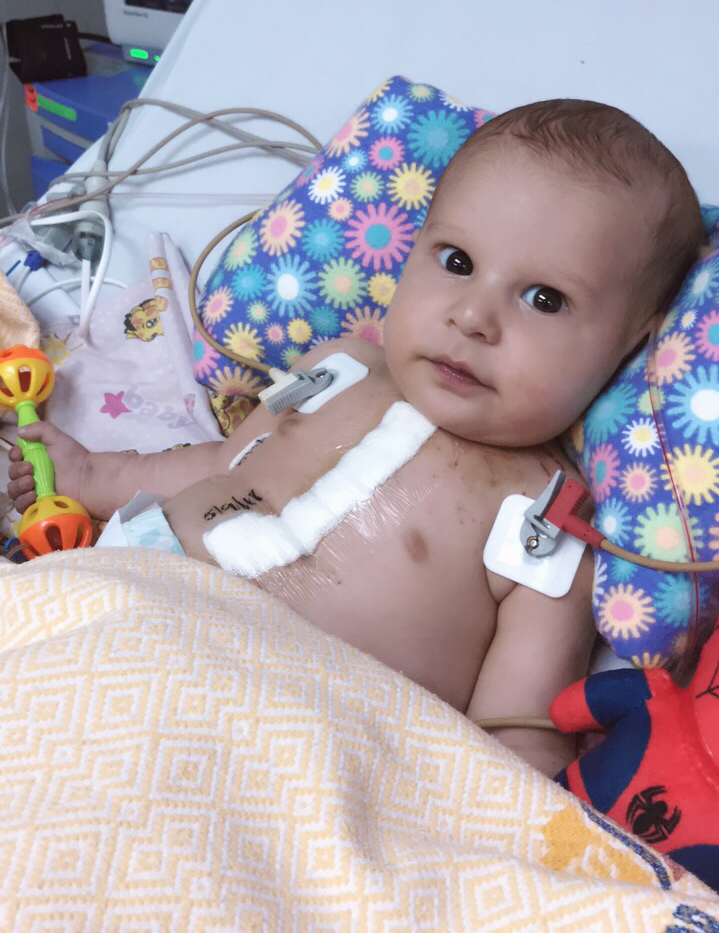 Milan is a baby with a complex heart defect that requires immediate surgery to survive.
For four months, Milan's mother watched her baby turned dark blue whenever he would cry. Several times, she took him to the doctor in the village where they live, but the doctor would say that Milan would "grow out of it." Searching for answers, Milan's family brought him to the pay-clinic in Guayaquil. There the doctors told her he had a serious problem with his heart and he needed to see the cardiologist at the Bustamante Children's Hospital. As if by fate, the next day, NCA cardiologist Dr Gellat saw Milan. Just from seeing his blue pale appearance, Dr Gellat knew immediately that Milan did indeed have a complex heart defect. The echocardiogram showed that Milan had pulmonary atresia, meaning blood was not flowing the normal way into his lungs to receive oxygen. His blue color was from severe lack of oxygenated blood. Our team discussed a plan and Milan received surgery to create a pathway for blood to flow to his lungs.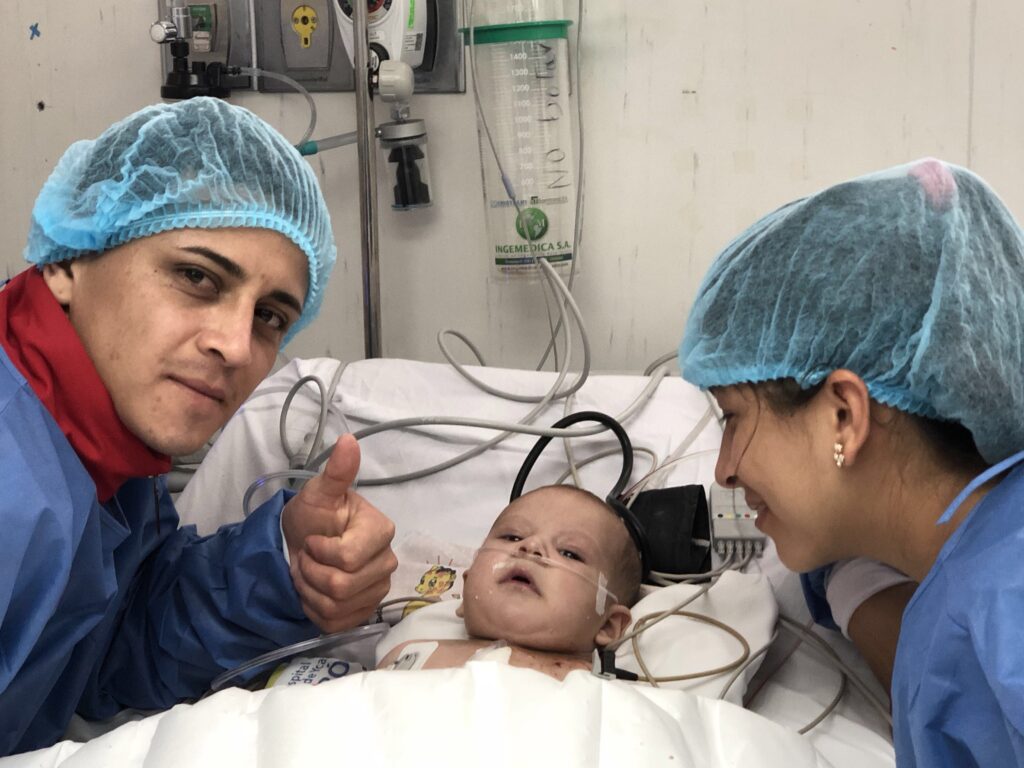 Milan had a difficult recovery after his surgery, but was doing very well when our team left the country. We have received updates from Milan's parents that is now home and happily growing. His parents were immensely happy to see their baby boy finally looking well.
It's babies like Milan that remind us how desperately advanced pediatric cardiac care is needed in developing countries. Our teams strive to educate local teams about pediatric cardiology so that babies like Milan can be properly diagnosed and treated early, and given a chance to survive.