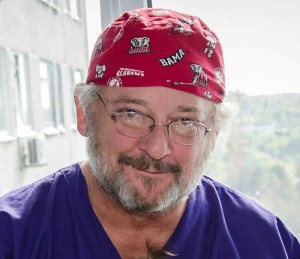 Dr. William Novick MD MS
Medical Director: CEO Senior Pediatric and Congenital Cardiac Surgeon
Dr Novick is a graduate of University of Alabama School of Medicine and completed his General Surgical Residency at the Graduate Hospital of the University of Pennsylvania before entering the Cardiothoracic Residency at the University of Alabama in Birmingham.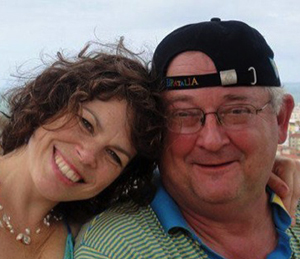 Elizabeth Novick BSN RN
Board of Directors, Treasurer, Social Media
Elizabeth Novick is married to Founder, William Novick. She worked as a pediatric cardiac intensive care unit nurse for 15 years in the United States and in the developing world. Dr. Novick and Elizabeth have 2 children together. Elizabeth is a full time Mother and manages the social media exposure for The William Novick Global Cardiac Alliance.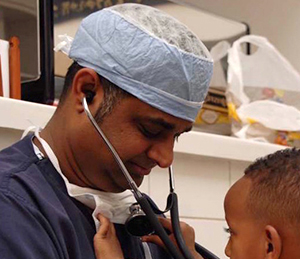 Sri O. Rao MD
Pediatric Cardiologist, Interventional Cardiology Development Coordinator, Secretary Board Of Directors
Sri became involved with international medical work during his pediatric residency in New York City. This continued throughout his pediatric cardiology fellowship where he first worked with Dr. Novick at the International Childrens Heart Foundation in 2004.This collaboration is now under the auspices of the Novick Cardiac Alliance.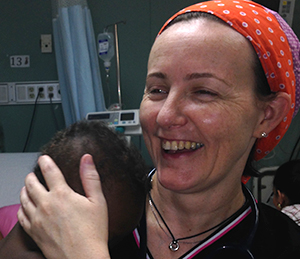 Stacey Marr MSc RN NP
Pediatric Nurse Practitioner
Stacey initially qualified as a nurse in 1994 and has since completed a higher diploma in Children's Nursing, a BSc in Paediatric intensive care (PICU) and finally an MSc in Strategic Leadership and Clinical Expertise.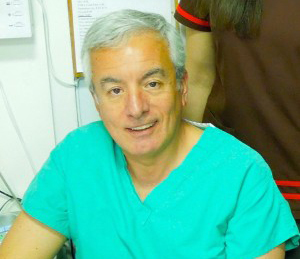 Marcelo Cardarelli MD MPH
Pediatric and Congenital Cardiac Surgeon, Research Coordinator
Born in Buenos Aires, Argentina and graduated from University of Buenos Aires. Completed his original training in cardiac surgery in Argentina, with fellowships at Texas Heart Institute, Children Hospital of Philadelphia and Boston Children Hospital. Currently working at Inova Children Hospital in Virginia, USA.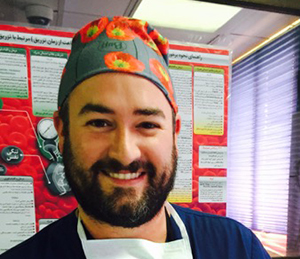 Brian C Forsberg MPH CCP FPP
Chief Perfusionist
Brian is a graduate of Drexel University with a Bachelor of Science in Perfusion Technology (2005) and The University of Oklahoma with a Master of Public Health (2010). Brian is board certified in Cardiovascular Perfusion by the American Board of Cardiovascular Perfusion (2006) and has received Fellowship in Pediatric Perfusion from American Society of Extracorporeal Technology (2014).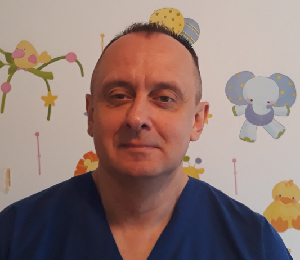 Lazo Eremija
Pediatric Perfusionist
Graduate secondary medical school 1986 Belgrade, and High Medical Schooll Belgrade University 2009. First trip with Dr. Novick 2000 in Peru Lima. Went to Westminster Biomedical College for Biomedical Technology 1997 London UK. The main part off training done in Great Ormond Street Hospital for Sick Children London UK. Certificate perfusionist off SRSCET and member of EBCP. From 2010 until 2012 international staff at Salm Centar for Cardiac Surgery Khartoum Sudan Italian NGO Emergency. Chief Perfusionist at Institute for Mother and Child Novi Belgrad from 1995 until 2012.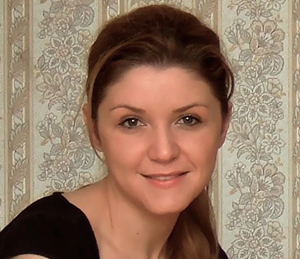 Martina Pavanic BSN RN
Director OR Nursing, Quality Assurance
Martina received a Nursing Diploma at the Mlinarska Nursing School, Zagreb, Croatia in 1996 and completed a Bachelor of Science degree in Nursing at University of Memphis, Loewenberg School of Nursing in 2015.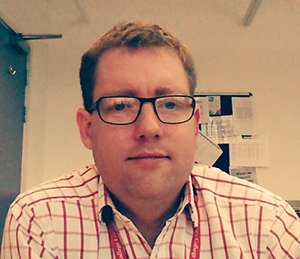 Matt Norridge MSc BSc TCH RN (Child)
Education Consultant
Matt qualified as an RN (Child) at King's College London in 2000. His professional background is in Paediatric Intensive Care (PICU) and Paediatric Cardiac Intensive Care. During his 14 years experience in PICU, Matt has undertaken varied roles, including Charge Nurse and South Thames Retrieval Service Co-ordinator. In 2012, Matt completed a Master's degree in Advanced Nursing Practice with a focus on Education.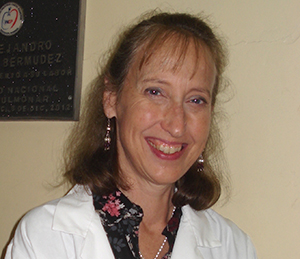 Kathleen Fenton MD
Pediatric and Congenital Cardiac Surgeon
A native of Silver Spring, Maryland, Dr. Kathleen Fenton completed her undergraduate studies at Johns Hopkins University and earned her medical degree cum laude at University of Maryland.
She did her residency in general surgery at the University of Louisville, during which took two years' sabbatical to do full time research in fetal cardiac surgery with Dr. Frank Hanley.
View full bio:
https://cardiac-alliance.org/kathleen-fenton/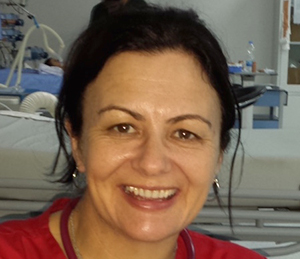 Karen Bowtell PGDip RN
PICU Clinical Educator
Karen Bowtell is a Registered Nurse and Clinical Educator. She gained her nursing degree in 1995 from Queensland University of Technology, Brisbane Australia. She then went on to complete a Post Graduate Diploma in Pediatric Intensive care at University of Melbourne, Australia.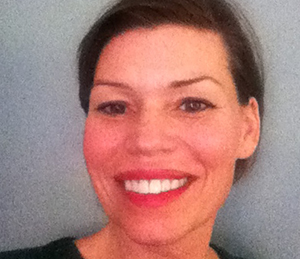 Jean Towne
Director of Logistics
Jean began working with Dr. Novick at the International Children's Heart Foundation in 2010 as Medical Team Coordinator. She has worked as Special Events Coordinator for the National Kidney Foundation of West Tennessee and Marketing Manager with Memphis magazine and a newspaper publisher, Contemporary Media, Inc.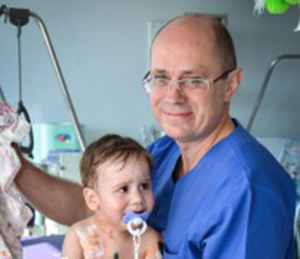 Igor Polivenok MD PhD
Interventional Cardiologist
Igor graduated from medical school in 1993 and completed his residency and fellowships in Cardiology and Cardiac Intensive care at the National Institute of General and Urgent Surgery, Kharkov Ukraine. In 2004 Igor became Chief of Cardiac Surgery and Emergent Cardiology in the National Institute of General and Urgent Surgery, Kharkov Ukraine where he continues to lead the department.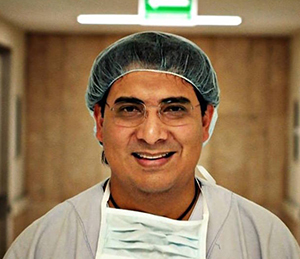 Humberto Rodriguez-Saldana MD
Pediatric and Congenital Cardiac Surgeon
Dr. Rodriguez Graduated from Universidad Autonomy de Nuevo Leon, Mexico in 1989 and following this completed 1 year of social service medical practice. He completed his general surgery residency at Instituto Mexicano del Seguro Social in Monterrey in 1994. He then went on to complete his cardiothoracic surgical training at Instituto Mexicano del Seguro Social in 1997 and completed a Congenital Cardiac Surgical Fellowship at LeBonheur Children's Hospital in Memphis TN.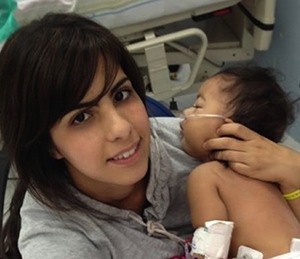 Farzana Shah BSN RN
PICU Clinical Educator
Farzana completed her nursing degree at Drexel University and has worked in the Cardiac Intensive Care Unit at Children's Hospital of Philadelphia since 2008. Farzana began working with Dr. Novick at the International Children's Heart Foundation in 2012. Farzana has led teams in Iraq and Ecuador and she is dedicated in bringing quality cardiac care to children developing countries.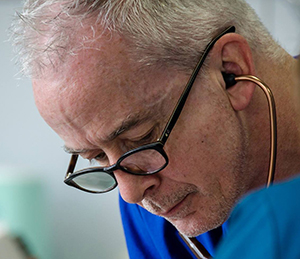 Frank Molloy MSc RN ANP
Clinical Nurse Specialist and Educator
Frank qualified as a Paediatric RN in Great Ormond Street Children's Hospital, London, UK 1987. He has subsequently gained 27 years of experience in acute Pediatric Cardiac care. In 2004 Frank completed a Masters degree in Paediatric Intensive Care (Advanced Nursing Practice) at the National Heart and Lung Institute, Imperial College University of London.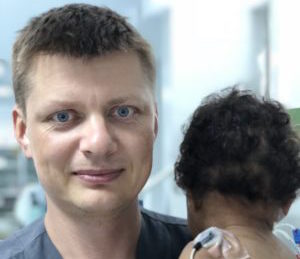 Evgeni Suslin MD
Pediatric Cardiac Intensivist
Eugene is dual certified as a Pediatric Intensivist and Pediatric Anesthesiologist. He graduated from the Belarusian State Medical University in 2001 and then went onto complete two fellowships in Pediatric Cardiac Intensive Care at the Christian-Albrechts-University, Kiel and the Polsko-Americansky Institute of Pediatrics.
Jack Cornell RRT-NPS
Pediatric Respiratory Care Practitioner
Jack completed his Associate of Science degree in Respiratory Care at Sandhills Community College in 1978. Jack has more than 30 years experience working in pediatric critical care and has specialized in cardiac care at Duke University Medical Center for the last 22 years.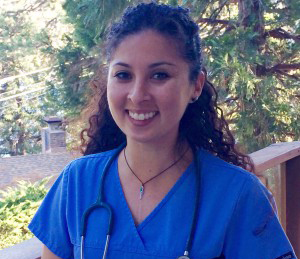 Roslyn Rivera BSN RN
PICU Clinical Educator
Roslyn completed her Bachelor of Science degree in Nursing at Samuel Merritt University in 2005. She received her training in the Pediatric Intensive Care Unit at Lucile Packard Children's Hospital in Stanford, CA. Roslyn has over 12 years experience working as a PICU nurse, specializing in cardiac ICU in over 1 dozen US children's hospitals, and in a total of 20 cities in 7 different countries. Roslyn has led our teams in Ukraine and Iraq. Utilizing her unique experience as an adult living with CHD, Roslyn delivers compassionate care to children in developing countries. Roslyn currently works as Outpatient Nurse Coordinator in the Children's Heart Center at the University of California Los Angeles Mattel Children's Hospital.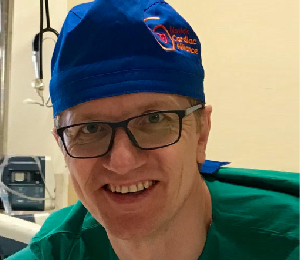 Vitaly Dedovich
Pediatric Cardiac Surgeon
Dr. Vitaly Dedovich, MD, graduated from the Belarusian state medical university in 2002 and completed his training in pediatric general and cardiac surgery in Belarusian Pediatric surgical centre, followed by fellowship in Christian-Albrecht-University, Kiel, Germany. In 2011-2017 was chief of the department of the congenital heart surgery at Belarusian cardiac centre.
Vitaly joined NCA team in January, 2018.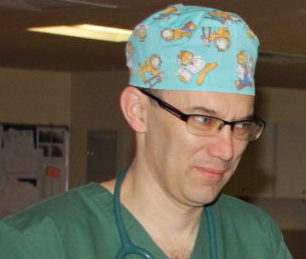 Dmitry Furmanchuk MD
Pediatric Cardiac Anesthesiologist
Dr Dmitry Furmanchuk graduated from Minsk state medical university in 1993. Certified for pediatric anesthesiology and intensive care. Completed fellowship in University Hospital of Lausanne (Switzerland).
Worked as a chief of ICU in National Centre for Pediatric oncology 1997 to 2002. In 2002 – 2012 Dmitry was educating ICU and anesthesia doctors at position of associate professor in National academy for postgraduate education.
Worked as chief of the anesthesia and intensive care unit, Belarusian pediatric cardiac centre in 2014-2016. He joined NCA team in January 2017.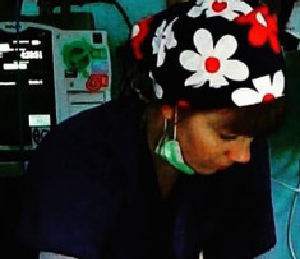 Libby Sauter BSN, RN
PICU Clinical Educator
Libby Sauter is a Registered Nurse and Clinical Educator from Las Vegas, Nevada, USA. She received her nursing degree in 2006 from the University of Nevada, Las Vegas and began her nursing career at Stanford Children's Hospital of Palo Alto, California in the Pediatric Cardiovascular Intensive Care Unit. In 2009, Libby started volunteering with Dr Novick andhis teams around the world and she has been on staff since 2012.
When not traveling with Cardiac Alliance, Libby spends most of her free time climbing big rocks and mountains all over the world.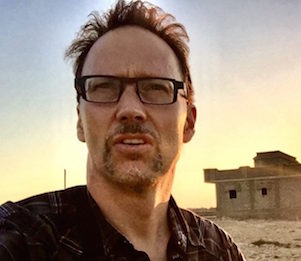 Jordan Campbell
Strategic Communications Director
Jordan is a journalist, photographer and award-winning documentary filmmaker. He recently joined the NCA team after reporting on our work for National Geographic and Men's Journal. Jordan is also a seasoned communications specialist and has represented globally recognized brands like The North Face and Marmot, bringing more than 25 years experience in marketing, brand development and media relations to NCA.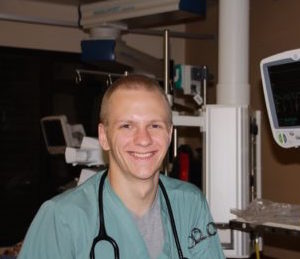 Artem Pershai
Pediatric Cardiac Intensivist
Dr Artem Pershai graduated from Belarusian state medical university in 2015, and has been dually trained as pediatric cardiac intensivist and anesthesiologist. He worked after that in Belarusian national pediatric heart centre. Artem was previously participating in our medical trips, and since August, 2018, he decided to dedicate his professionalism to educate and save lives around the globe by joining the Novick Cardiac Alliance team.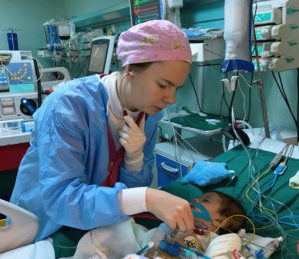 Iryna Lukashevich-Zimina
Pediatric Cardiac Intensivist
Dr Iryna Lukashevich-Zimina graduated from Belarusian state medical school in 2007, and has been dually trained as pediatric cardiac intensivist and anesthesiologist. She joined the Novick Cardiac Alliance team on January, 2018.