PICU nurse Erin Serrano recently joined our team on her first medical mission trip to Ukraine. Erin shares her unique story about why she began her career as a pediatric cardiac nurse and how volunteering with Novick Cardiac Alliance was a dream her entire life.
My journey to pursue a career in the Pediatric Cardiac Intensive Care Unit began the day I was born. Just a few days after birth, I was diagnosed with a congenital heart defect and underwent multiple cardiac surgeries and procedures to save my life. Volunteering with Novick Cardiac Alliance to help patients and families with similar stories as my own wasn't a choice, it was something I knew I had to do. It was my destiny. 
Coming to Ukraine and stepping into a healthcare system that I knew nothing about was one of the most challenging things I have ever done. After just a few days, I realized that leaving my comfort zone was more than worth it. From the first day that we arrived at the hospital, I learned just how resourceful the staff members had to be, considering their limited medical supplies, equipment, and medications. Imagine being a parent of a child requiring cardiac surgery and you are responsible for providing part of their medical supplies because the hospital simply cannot obtain enough. I was astounded to see the local nurses using resterilized supplies. These supplies would most certainly be thrown away after one use in the United States. I realize that we take for granted the abundance of simple supplies and they are precious items in developing countries like Ukraine.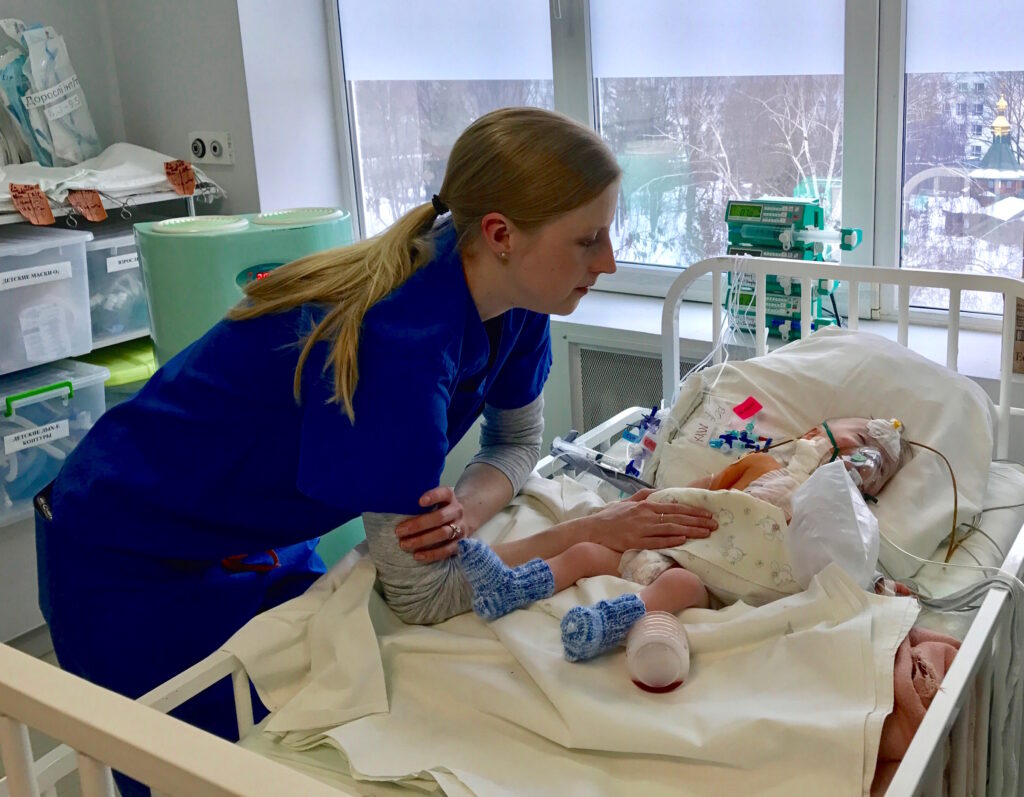 Despite the obvious language barrier that exists, Cardiac Alliance has been successful in educating the Ukrainian medical team in everything from basic ICU care to the most complex cardiac surgeries. To be a part of that education process was the most rewarding part of my trip. 
One out of every 100 babies is born with a congenital heart defect and CHD's are the most common cause of infant death among birth defects. If I have helped just one nurse better their practice while caring for these patients, then I know my time spent was worthwhile. I certainly hope I can volunteer with Cardiac Alliance again and again. Thank you NCA for allowing me to be a part of your incredible mission and to the entire Ukrainian team for teaching me more than I could have ever imagined.