Only 2 weeks after her first birthday – baby Mila has already had 2 open heart operations. Mila is a 1 year baby old girl from a small town 60km south east of Skopje. She lives with her mother, father, her brother Luka and her grandparents. The family first knew that Mila had a heart defect when she was just 3 moths old, her pediatrician heard an abnormal sound on her heart and she was referred to a hospital in a nearby city, where they performed an ECHO and diagnosed her with a heart defect.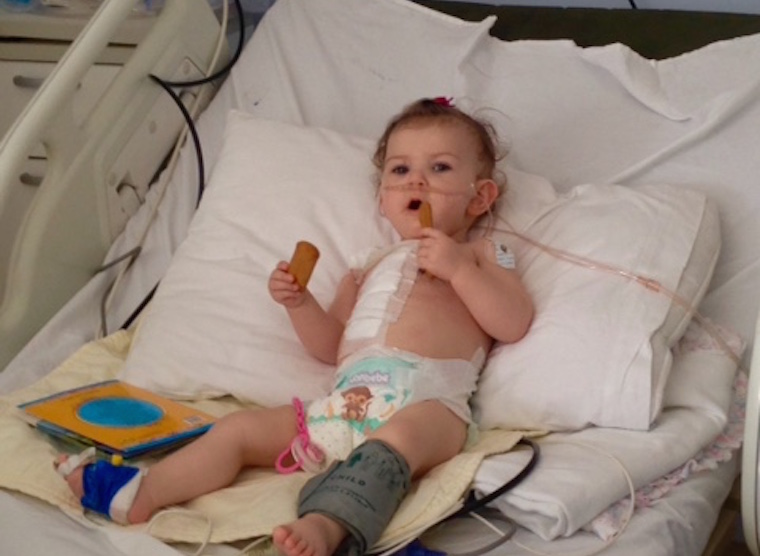 Mila's mother could see that she was not growing in her weight like normal children, and was sweating more than is normal. In September 2014 Dr Marcelo Cardarelli and Dr Vladimir Chadikovski performed her first operation to relieve the obstruction, and to help Mila's pulmonary arteries to grow ready for a complete repair. In February 2014 Mila completed her surgery with closure of her VSD by the same surgical team, Dr Chadikovsky under the training of Dr Cardarelliwas referred to the cardiology doctors in the University Children's Hospital in Skopje, and in September 2014 she underwent the first of two heart operations.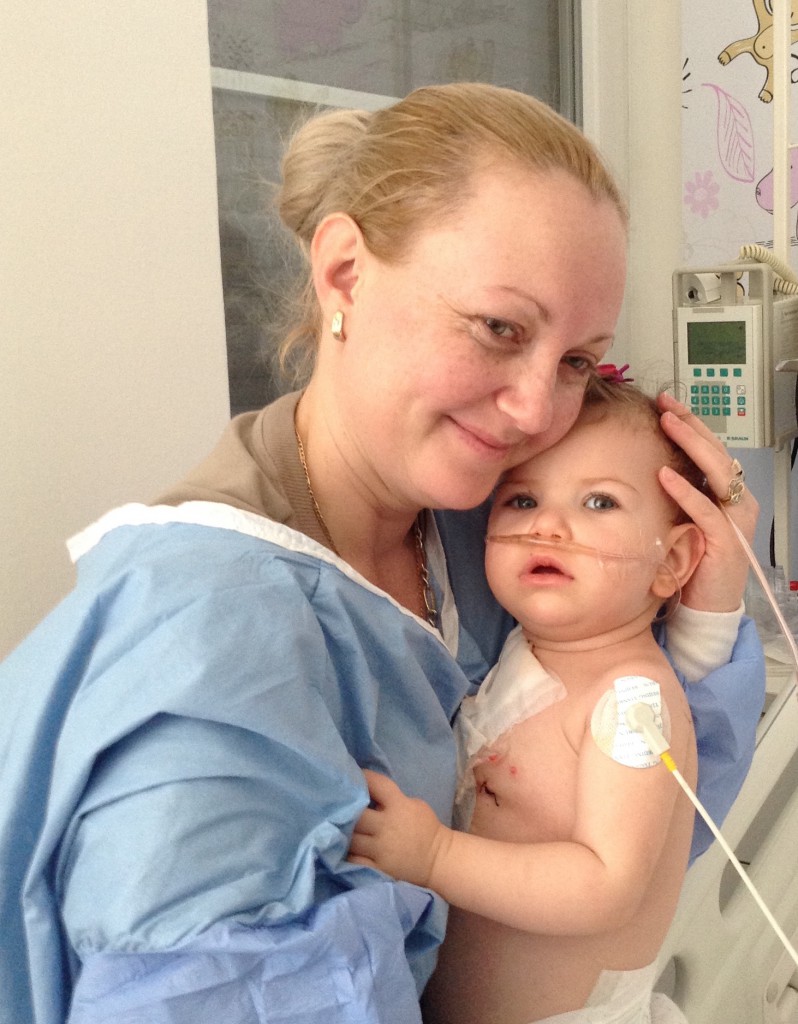 Mila had a defect called Tetralogy of Fallot – often referred to as "blue baby syndrome". Mila had an obstruction of the blood flow to the lungs (pulmonary artery stenosis), very small pulmonary arteries, and a hole in the heart (ventricular septal defect – VSD). Mila's surgery was made possible in this instance with the shared expertise of the team in Skopje and the volunteers and staff of the Novick Cardiac Alliance. With no existing pediatric cardiac surgical services inside Macedonia – Mila's mother recounted that;
It is hard to imagine, but without this team we do not know what would have happened to Mila- we are very grateful.
3 days after her second surgery Mila was eating normally, playing and starting to walk in the ICU she had her shoes on already as she was all done with heart problems and ready to run!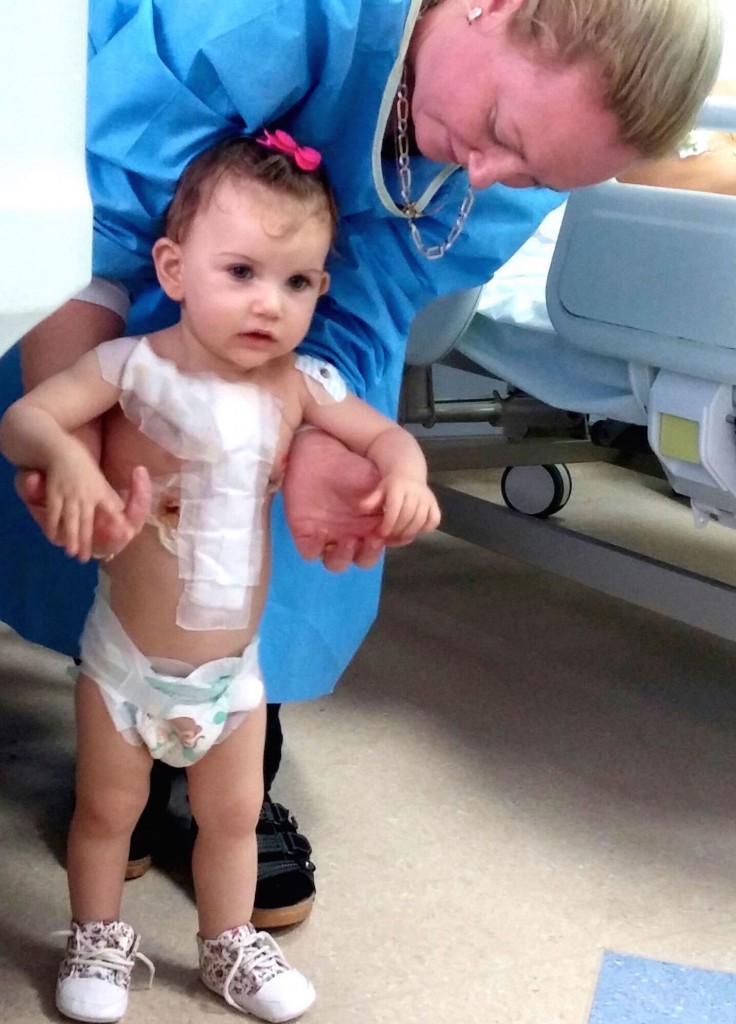 Help us to help more children like Mila get ready to run! Clicke here to Donate or Volunteeer with us now. You can make a real difference in a child's life today.