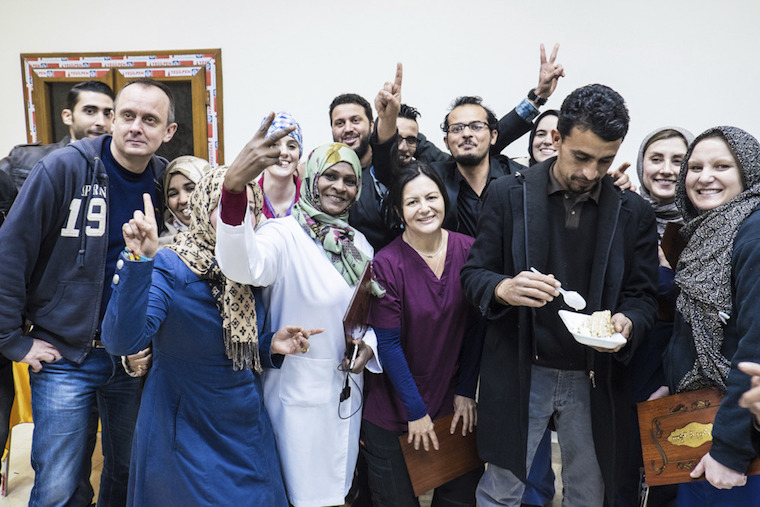 Our most recent trip to Libya was truly groundbreaking.
The first open heart surgery in the city's history and a hospital flooded with camera crews to document the occasion showed just how thrilled the local Libyans by this first mission, but this was also a first for some of our volunteer nurses. Of all places, Angela and Amalie chose war-torn Libya for their first volunteer experience with the Cardiac Alliance.
Here are a few of their thoughts on the whole experience:
How did nursing in Libya compare to nursing back home?
Angela: "I enjoyed how much more time we had to actually pay attention to our patient. Back home, so much time is spent charting everything."
Amalie: "It's really cool to see how much you can do with pure assessment and vital signs. Back home, we send for diagnostic tests from the lab constantly, and it helps. But everything felt more efficient not having to jump through so many hoops."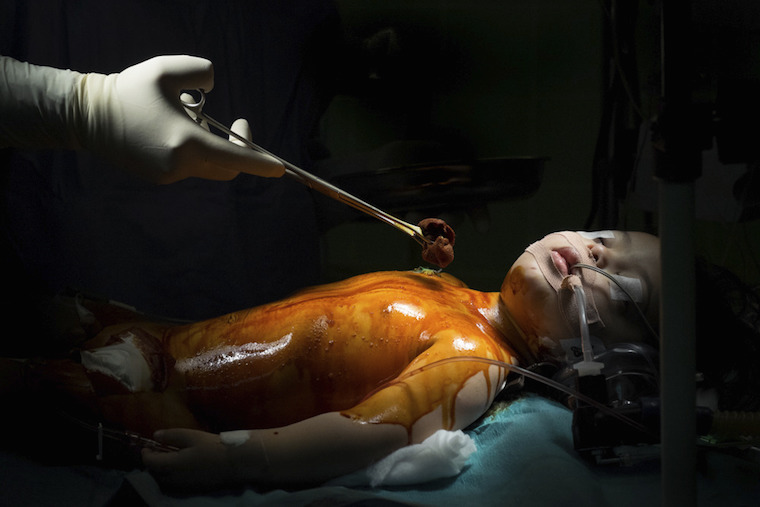 What made the work challenging?
Angela: Culturally, the accountability and the sense of time was so different.
Amalie: I loved getting to work alongside the locals in terms of cultural exposure, but communication with locals was a big challenge.
I started out frustrated with the local nurses, like they were just a tag-along making my work slower and a bit harder, but I began to realize how valuable they are to the team, especially if you allow and trust them to have responsibilities.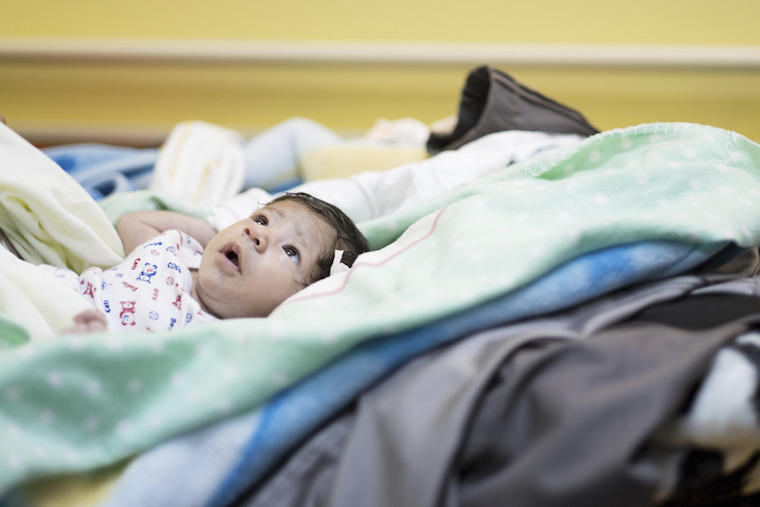 Thoughts on training the Libyan nurses?
Amalie: When you do the work for them, they don't feel accountable. When you give them the responsibility to do it on their own, they can rise to the occasion and it's amazing to see.
Stacey told me to make a plan with the nurses I was overseeing, and that worked well. I could leave for a couple hours at a time, and when I checked back they'd done everything right. Setting expectations ahead of time really helped.
How did you find working with Dr. Novick's team?
Angela: In general, Dr. Novick's team was really supportive and fun. They weren't intimidating to approach. I was surprised by how well they all knew each other.
Amalie: I remember handing a little boy to his mother and was impressed that Pasha (ICU Intensivist) was right there helping position chest tubes and IV lines. No doctor back home would be that involved, helping handle the patients.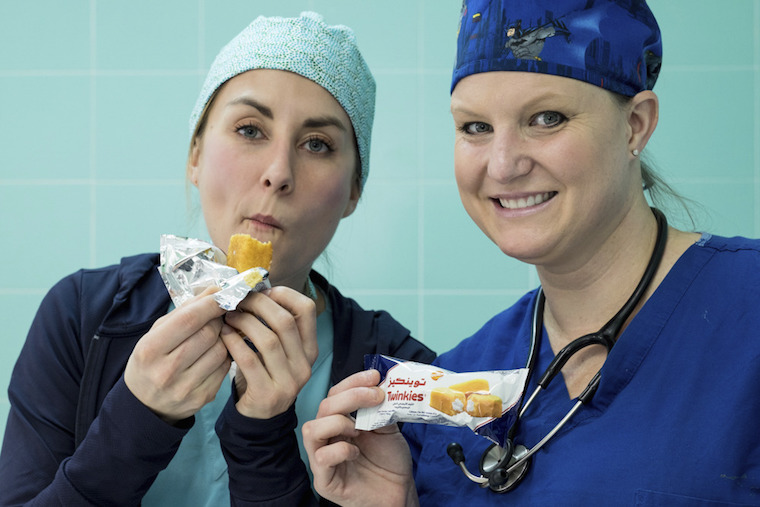 Highlights of your time in Libya?
Angela: I loved getting to work with the locals. I'd like to experience more of the culture, and I enjoyed visiting Libya because it isn't a place I could easily travel on my own.
Amalie: It was really cool hanging out with the local nurses, Fatma and Naima, outside of the hospital. It's great getting to know locals outside of the ICU.
Would you do it again?
Angela: I'd do it again, but I probably wouldn't come back to Libya. It's a little more challenging and restrictive than I thought it would be.
Amalie: I may come back to Libya, but I'd like to work in a few other places. I think the main reason I'd come back was to work with the Novick Cardiac Alliance regulars. They're just really cool and really experienced and fun to be around.
Final thought?
Amalie: This is real nursing. On trips like this, you do things because they need to be done, not just because it's protocol or a hospital standard. I think that's what made this all feel so 'pure'—it's all about the patient rather than following protocols for their own sake.